Online Basketball Coaching
I want to be able to help as many Basketball coaches and players as possible throughout the entire world. This is one way I will be able to attain that goal.
I currently have over 2000 videos posted publicly on Youtube and many more posted on Facebook and Instagram. These videos are totally free to watch and use. However, I feel I could benefit more Basketball coaches and players if I could meet up with them 1 on 1 through Skype to give them custom practice plans and advice.
Below is an explanation of everything included: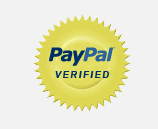 Basketball Defense Books
You will receive both e-books the Unbeatable Basketball Defense and the 4-1 Basketball Defense book. Both of these Defences were created for different purposes. The Unbeatable Basketball Defense was created to double team any Basketball player with the ball from the free-throw line extended and below without leaving players open. Meanwhile the 4-1 Defense was created to disrupt a teams early offense and shut down opponents 3 point shooting.
Twice Per Week Emails
Every other week you will receive an email with tips and tricks for coaches and players. Also as a sideline you will get a special email address to email any questions too and you will get priority for replying.
Live Skype Calls
Depending on the level you choose you will be able to talk to us for 30 minutes about how your team is doing, what they need to improve on and input on the skills you would like your team to work on. During these sessions we will talk about the custom practice plans and ideas for what we can put into them. You can even send us video of your games and practices to have our input on what your team can improve on. (Just make sure to send us those tapes a few Das before your Skype session. To send us tape you can post it on youtube as private or public, you can also post it on google drive and share the download link with us.
© Copyright Al's Basketball