Basketball Skills Training
Basketball Training in Hamilton, Burlington, Brantford, Ancaster or anywhere in Ontario!
Example Training Session (Grade 2)
Example Training Session (Grade 8)
I have been a Basketball Trainer here in Hamilton Ontario since 2009 and have experience playing in the NBA Development League. Since 2009 I have helped many Basketball players who have gone through to play on Canadian Universities and NCAA Basketball teams. Also a few players who have moved on to pro careers in Europe, China and the NBA.
I am also currently the Head Coach for the Junior and Senior Sir Winston Churchill Bulldogs.

Whatever the training you need – one-on-one, multiple players or team– I can work with you to set out the right curriculum. I can help you "Train the PRO Way". For more information, please fill out the contact form on this page. Please include the following:

-Age of player(s)
-Level of Play (introduction, school, rep, AAU, College)
-City where training is expected
-Contact information

I am positive I can develop an approach that exceeds your needs.
Starting Price:
$50/hr at Montgomery Park
Other parks/gyms in Hamilton are $65/hr (+gym rental if we rent a gym)
Prices start at $90 Outside of Hamilton,
contact me in the form below for more information.
(Pre-pay 5+ sessions =10% off)
Cant Afford Training? Let me know!
I offer financial assistance
$1000s of Training covered in 2021
Basketball Training Contact Form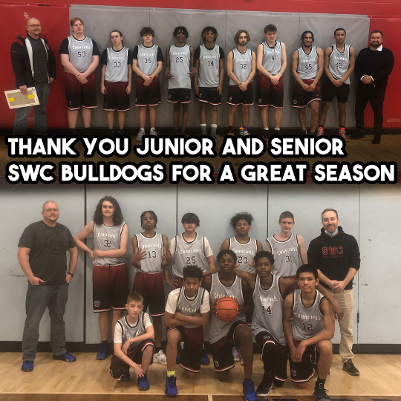 NCCP (National Coaching Certification Program) Certifications.
If you are unfamiliar with the NCCP thats totally fine, here is a brief overview. To coach Basketball in Canada you need to be certified. A level 1 coach is someone who can head coach grade 8 and younger Basketball teams. A level 2 coach allows you to head coach up to grade 12 teams and be an assistant coach at the University level. Next is level 3 which is the level I am currently trying to attain and this allows you to head coach University level teams and be an assistant coach at the International level.
I am a fully certified Level 2 / partially certified level 3 Basketball Coach, not all Basketball trainers will have this certification and I feel these certifications can bring you even more value.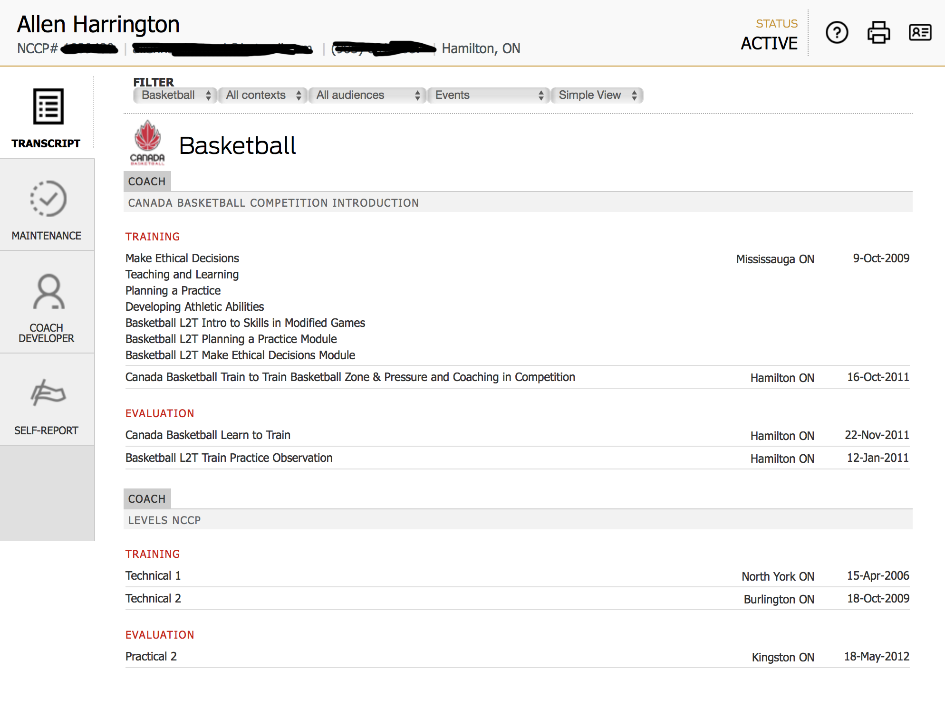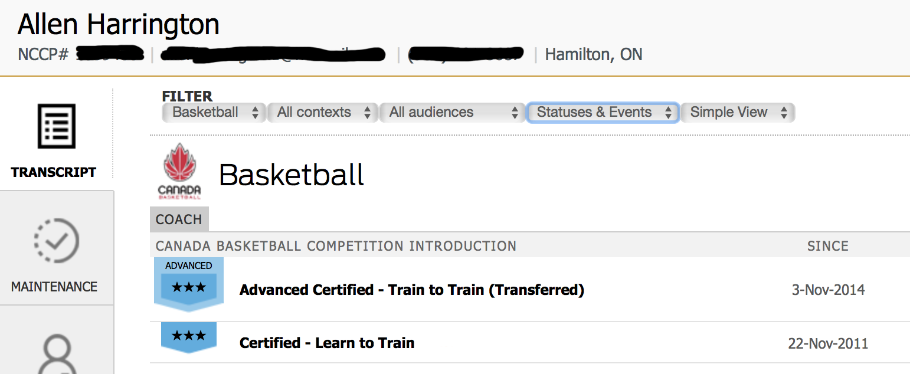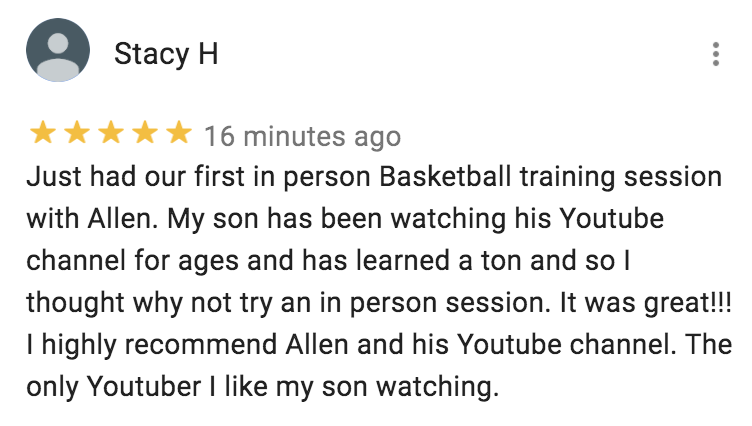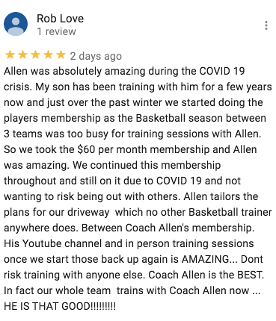 Brandon
Going from grade 8 to grade 9 was very stressful for me, I was going into a high school that combined 3 other elementary schools which means I had a lot of competition to beat out so I could make the Junior team. I asked my parents if I could train with Allen after following his Youtube Channel for the previous year. My parents worked out a deal for twice a week Basketball training and I learned a ton. Each week I was emailed a workout plan for me to get stronger and jump higher. Allen is really kind and even had bottles of water ready if I forgot mine when it was really hot outside. Thank you Allen, I made the Junior team and I am the only Grade 9 starter.
Brandons Parents:
Allen was amazing, last summer! I am in awe at how much my son Brandon has improved. We were unable to find time throughout the winter months to train with Coach Allen due to time restraints with Brandon playing on a rep/AAU team and also on his High School team, but Allen had a solution which blew our minds away. Allen was planning on starting a membership program and gave us a trial run so that he could run through some of the kinks before he released it to the public. He was able to meet with Brandon for 30 minutes each week over Skype and give him weekly Basketball training and workout plans that he could do at lunch and after school for 30 minutes. Overall experience with Allen has been amazing, once the Basketball season is over we will be training with Coach Allen again, see you in June.
Johnathan
I worked out with Allen in between High School and University, I played Basketball in High School but I just wanted to train with Coach Allen to lose weight. We all know about the saying your going to gain 15 pounds in your first week of University. I always dreamed about playing at a higher level when I was a kid but I was never scouted but I wasn't planing on playing University Basketball. After the summer training with Allen he mentioned "you seem like you have improved a lot and you lost 25 pounds, why don't you try out for your schools team when the tryouts roll around and see what happens. You never know if you don't try". So I took that advice and went to my schools open tryouts, there were over 100 people trying out and 1 spot open for the team. Well long story short I made a 5 person practice squad and actually got game time in 1 game. If it wasn't for Coach Allen and his workouts and PDF workout plans, and his never give up attitude I would have never played University Basketball. Oh I should mention I also saved each of those PDF workouts he sent me for each week in the summer and did them throughout my year at school as well.
Vim
Coach Of The Year award should have gone to you! Adam Silver subbed you :/
Keywords:
Basketball Training, Basketball Trainer Near Me, Basketball Training in Hamilton, Basketball Training in Burlington, Basketball Training in Brantford, Basketball Training in Ancaster, Personal Basketball Trainer, Basketball Personal Training
© Copyright Al's Basketball