Being recruited by College of professional Basketball teams can be a stressful time. At the high school level almost every Basketball player wants to play at the Division 1 NCAA level. Keep in mind that there is also more than one NCAA division and each of these schools will want to see a highlight tape of your playing skills.
What a highlight tape will do for you is showcase your abilities in under 5-6 minutes so that the coaches at the NCAA level don't spend 30-60 minutes of your full game tape.
If your already being recruited you are already your here to see examples of my work and my prices. While if your not being recruited just yet your looking for information.
If your a Basketball player looking for a scholarship a good way to start getting looked at is to have a highlight tape. A good way to get looked at is contacting each NCAA coaching staff by emailing them with a quick cover letter and a youtube link to your highlight tape. Think of your highlight tape as your resume.
If a coach is interested they may email you back with information on their summer camps which is where they do a lot of recruiting, or they may ask for a full game tape. Once your talking to the coach he may ask for a new highlight tape and full game tape a few times per year to see your progression.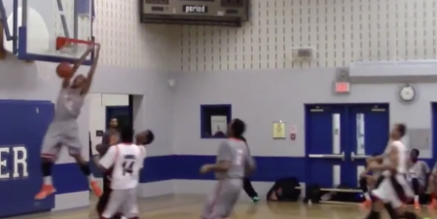 If you would like Allen to make a highlight tape for you fill out the form below. Allen will ask you to upload your game footage to Youtube (public), Dropbox, Google Drive, or any other cloud storage where you can send a download link.
Samples upon request
Price List
2 Full Games: $100
3 Full Games $145
4 Full Games $185
Highlight Tape Contact Form
Example of a Highlight Tape
© Copyright Al's Basketball