Perimeter Basketball Defense
(The 4-1 Basketball Zone Defense)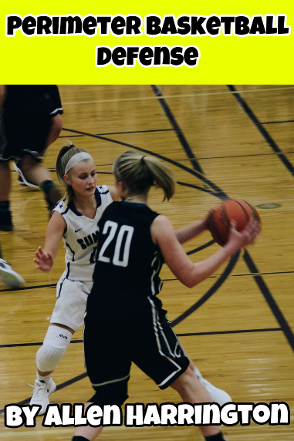 Purchase The e-Book and Tutorial Videos Here: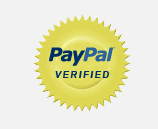 After purchase of the Unbeatable Basketball Defense Book you will be redirected to the view/download page. Also within a few hours you will also be emailed a download link for your records and future downloads.
The 4-1 Basketball Zone Defense was created to pressure the defense right when they are calling out their plays.
By having a packed line along the free throw line extended you will be able to double team the opponents Point Guard while cutting off the initial pass to the wings. If the Basketball does make it to that wing player, he will be double teamed again. This is because how this defense is situated, every player with the Basketball from the free throw line extended and above will be double teamed without leaving any players open.
A 3 point shooting team hates being pressured especially at younger ages when they usually cannot handle pressure defense. This defense commits a double team everywhere from the free throw line extended and above, without leaving players open as you would normally find in a traditional zone defense.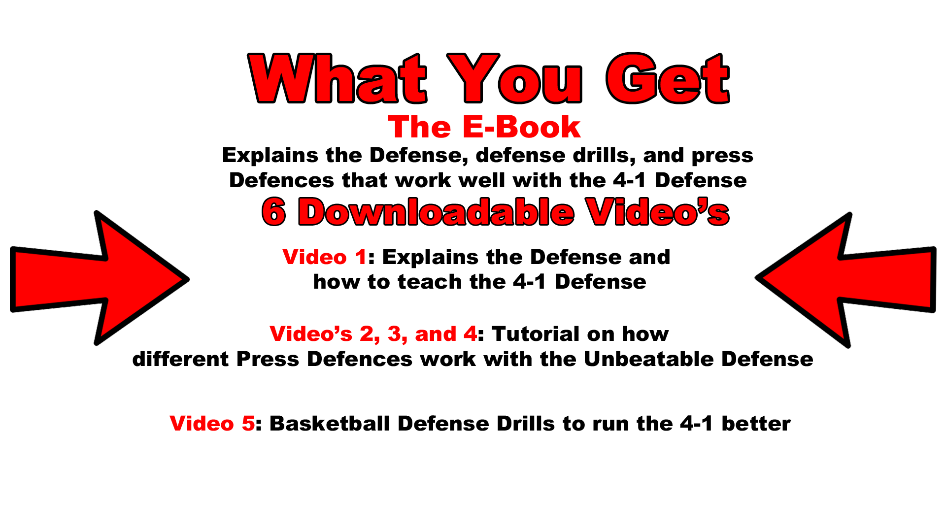 Testing
4 Years of testing, yes thats correct! We have tested this defense with youth and adult teams across the following countries:
Canada

USA

Italy

Philippines

Brazil

France

South Africa
During the testing of the defense, the defense has taken all teams to the playoffs throughout and has helped a team in the USA win a State Championship and an under 18 team in Italy win a National Championship. Also many teams from U13-18 have won championships with this zone defense. (BTW Congrats to those teams… You know who you are)
Origin Of the 4-1 Defense
Many years ago my Basketball team came up against a team who had 7 players would shoot the Basketball from essentially anywhere on the Basketball court. We tried many different defensive schemes and always came up short. This was a tough team to beat when multiple players could shoot 3s from 4-6 feet outside of the 3 point line. So my assistant coach and myself thought why not try flipping the Unbeatable 1-4 Basketball defense upside down, having 4 players up top and double teaming anywhere from the free throw line and above and leaving the low corners in single coverage. So we tried this defensive scheme against this undefeated Basketball team who could shoot anywhere on the court in the OBA's (Ontario Provincial Championship) Semi Finals game. We ended up winning that game by a huge margin.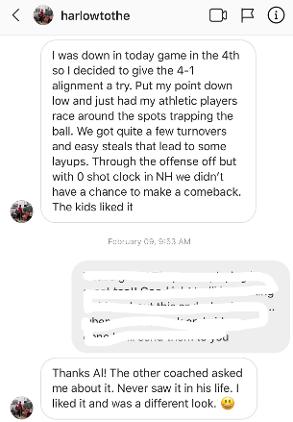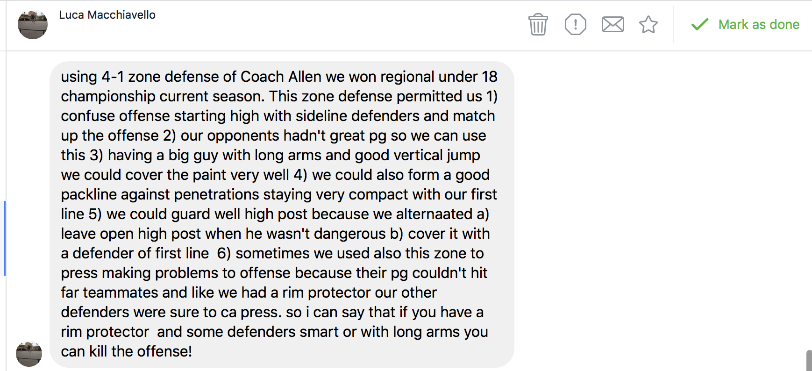 Coach Ryan
The 4-1 Zone Defense was interesting, I prefer running a mix between Man to Man and a 2-3 zone defense. I coach a U18 Basketball team so they are at the level where when I say every 3 possessions 2-3 zone they are able to remember and run that zone. This year we tried the 4-1 because it seemed promising, we play against a lot of teams who run 4 out and 5 out offences and this defense looked good. We have now finished the season and I learned this was a great defense to run every 3-4 defensive stands. When we ran this defense and jumped the other team we were able to create many turnovers and because our fastest players were already out on the perimeter we were able to get going on a fast break very quickly.
Thank you Allen for this Defense
Coach McNeil
I have been a coach for 20 years and when I first heard of the 4-1 defense I though there was no chance of it working. I however gave it a chance in a preseason game against a team that was a perimeter team and our scouting report from the previous year showed they ran a 1-3-1 and 4 out Basketball offense. We ran this defense in the 3rd quarter after getting spanked by 20 in the first half. So in the 3rd and 4th quarter we ran the 4-1 defense, and we ended up winning that preseason game by 15. We ended up running this defense 50% of the time throughout the rest of the season and we did really well losing in the championship Gold Medal Game.
Thank you Allen
© Copyright Al's Basketball