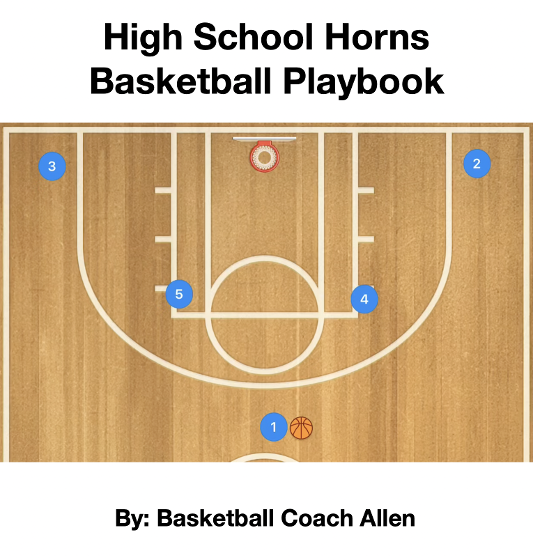 AFTER PURCHASE YOU will BE RE-DIRECTED TO THE PDF/Video DOWNLOAD
(I WILL ALSO EMAIL YOU WITHIN 24 HOURS THE COPY OF THE BOOK/Download)
The Horns Basketball Offense is very popular among High School's, College/University teams, and Pro teams like the NBA. These Horns plays in this playbook are simple enough to run at the high school level, and can allow your team to score on multiple different types of defences.
These Horns Plays have been proven to work at the High school level, both on my teams that I have coached and many others also
In this package you will receive step by step breakdowns of the 10 plays in an e-book format, and also in video as everyone learns differently. You will be able to download and share the plays and videos with your players you coach also so they can learn the plays you want to run outside of practice.
You will also receive 2 sample playbooks incorporating the Horns Basketball plays and a basic 5 Outmotion to run the Horns Basketball plays from. Which is how I personally like to run the Horns Offense.
Total Download is 3GB
The 5 Out Motion Basketball Offense is a perfect companion next to the Horns Offense. The ability to run a set Basketball play like the Horns and have the 5 out follow up afterwards if the play is blown up by the defense is absolutely game changing for teams. Most teams after a set play is blown up will stand still and not do anything as they end up being confused. Being able to run a motion out of a set play can help you win a lot of games!
Below is a deal I have put together my 5 Out Complete Offense Guide and this Horns Playbook together in 1 download.
High School Horns Basketball Playbook
*With The 5 Out Offense Complete Guide*
© Copyright Al's Basketball